Company history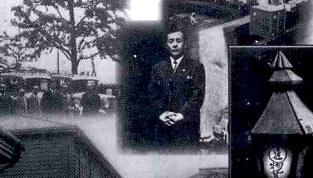 Nippon Express Company, Ltd. was founded in 1872 under the name of Moto Kaisha Riku. In 1937 it was re-established as a semi-governmental transportation company.
In1950 Nippon Express is no longer a government company and it became private.
Thus, for over a century, Nippon Express has played a vital role in the economical development and improved people's quality of life, leading the Japanese shipping industry. In other to meet the increasing demand on the international carriage of Japanese companies, Nippon Express created its own global network in 1958 and opened its first representative office in New York.
In 1981, Nippon Express (UK) Limited was founded in United Kingdom, establishing Head Quarters in London, becoming the 2nd subsiduary based in Europe.
Following on from our successful operation in London, we opened further branches to cover the whole of the UK, currently we have branches in Swindon. East Midlands, Manchester, Newcastle and Glasgow.

Nippon Express (UK) Limited, are proud of our secure, clean and efficient facilities and our highly qualified staff, accustomed to handle our customer's merchandise with maximum care and attention at all times.